Prairie Restoration
Native Seeding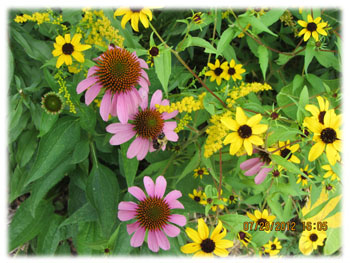 Native plants have evolved and adapted to local conditions over thousands of years. They are vigorous and hardy, so can survive winter cold and summer heat. Once established, they require no irrigation or fertilization. They are resistant to most pests and diseases. Thus, native plants suit today's interest in "low-maintenance" gardening and landscaping. Prairie provides incredible rainwater infiltration and control, they filter and improve the quality of groundwater, they attract amazing numbers and variety of wildlife and insects. Compared to turf grass lawn, prairies, adaptive planting can significantly reduce the maintenance cost.
Phone: 262.770.5473 •
E-mail
•

•

Racine • Milwaukee • Waukesha • Kenosha • Washington County.