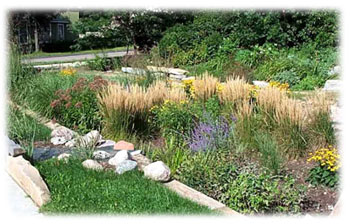 Environmental Landscaping
Hoffman Landscape is an environmentally conscious company that strives to be a leader in the future of "green" projects, which is why we offer native seeding and rain gardens. Landscaping with more environmentally useful products will increase efficiency and reduce the negative impact we have on the world we live in.
Hoffman Landscape provides environmental solutions to just about any landscape. Our goal is to create a healthy, regenerative eco-system that is economically viable.
Phone: 262.770.5473 •
E-mail
•

•

Racine • Milwaukee • Waukesha • Kenosha • Washington County.